This post may contain affiliate links. That means I may earn money or products from the companies mentioned in this post at no additional cost to you. I only recommend products that I trust and love.
Ok, let's be real here – we're still recovering from the all of the holiday shopping, and now Valentine's Day is right around the corner? Give us a break!
What on God's green earth can we buy our kids that we didn't already spoil them with on Christmas morn? And an even more pressing question is – where the heck are we gonna fit more stuff?!
Alright, let's all take a breath. It's Valentine's Day – no biggie. Let's salvage what little sanity we have left and not blow it out of proportion like we did with Christmas, mmkay?
I've got ya covered. Here are 13 adorable, small, inexpensive, non-time consuming gifts we can get our kiddos for V-Day this year.
Adorable Valentine's Day Gifts for Your Little Kids
Valentine's Crayons from Jane.com
Your little one will love handing these valentines out to his or her classmates. A cool shaped crayon will stand out from all of the candy hearts and lollipops! Pick the design that speaks to your kiddo the most.
What I Love About You Scratch Off from Jane.com
This is like an advent calendar for Valentine's Day! Write in one thing you love about your child in each circle and then cover with a scratch off sticker – one for each of the first 14 days in February. This cute little gift is such a fun way to make your little one feel special! Once it's all scratched off, it's a good addition to a memory box, if you keep one.
Girls Heart Hoodie Set from Jane.com
This girly little hoodie set is perfect for a baby girl. It's great for Valentine's Day and understated enough that your little girl could wear it on any day really! If I had a baby girl, this outfit would be in her closet, for sure. 🙂
Boys Bow Ties & Suspenders from Jane.com
We can't forget about the boys! In my opinion, there's very little out there that's cuter than a toddler in a bow tie 🙂 You can also go with suspenders (they just may be cuter than the bow tie actually…).
Valentine's Day-Inspired Chuck Taylors from Nordstrom
My husband, boys, and I all have at least one pair of Chucks each. They're a staple item for any closet. I absolutely fell in love with these when I spotted them at Nordstrom. Pair your cutie's Valentine's Day outfit with these Valentine's Day-inspired Chuck Taylors. Great for both boys and girls!
Baby Chenille Blanket from Nordstrom
A soft, cozy blanket is a great gift if your little one is still an infant. You can grab this blanket in blue, pink, or grey with wording of "love" or "hello baby". I loved surrounding my kids with soft blankets when they were babies. They seemed to enjoy it, too!
Unicorn Reversible Sequin Pillow from Nordstrom
My cousin-in-law has a mermaid sequin pillow on her couch and I instantly became enthralled with it. I sat on her couch for what seemed like forever just moving the sequins back and forth! It was strangely calming. Gift your child this unicorn reversible sequin pillow. Not only is it cute, but it's great for relaxing!
Valentine's Day Baby Socks from Target
We never put shoes on our boys when they were little babies. So my husband always made sure their sock game was on point. These adorable love-themed socks from Target are perfect for Valentine's Day!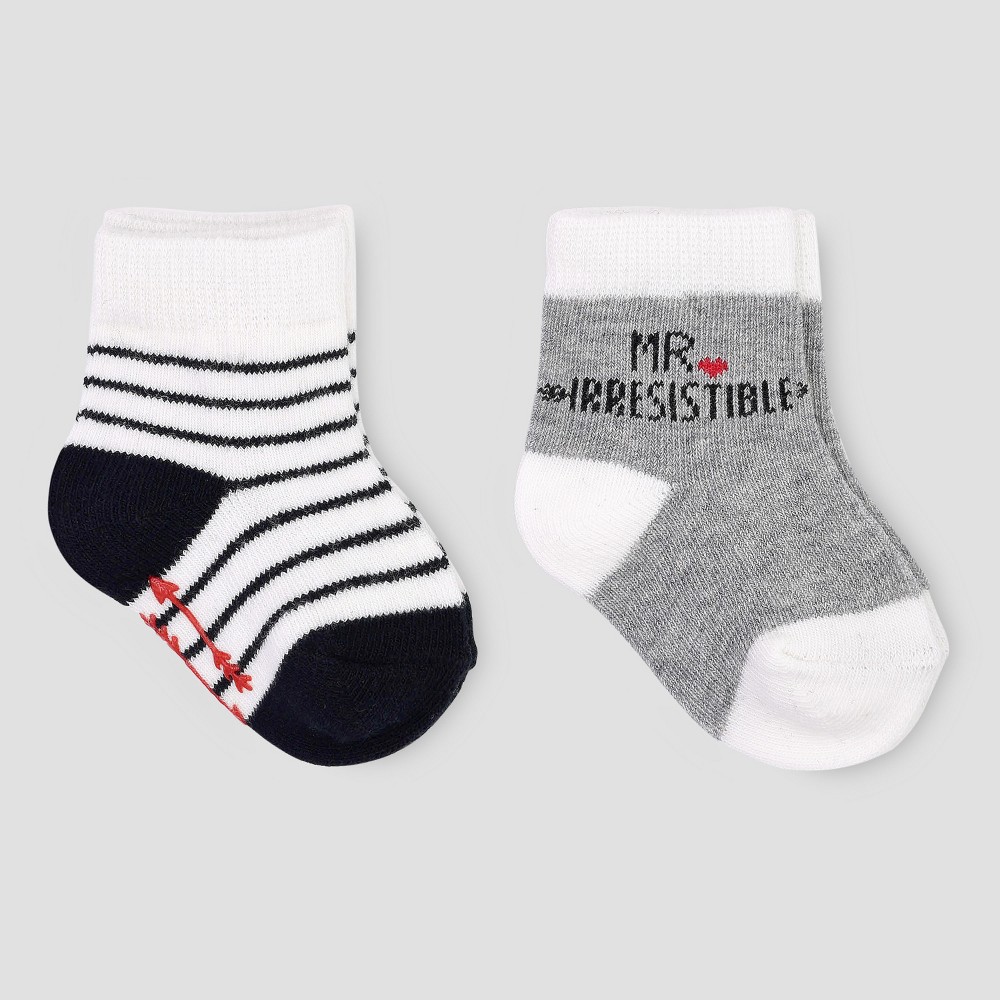 Love Stinks Whoopee Cushion on Amazon
You can't go wrong with a good old-fashioned whoopee cushion! My preschooler gets a kick out of these. So why not get a whoopee cushion geared towards Valentine's Day?!
BeanBoozled Spinner Game on Amazon
Buy something that you can spend some time doing with your kids this Valentine's Day (that doesn't require glue, scissors, and glitter…). JellyBelly BeanBoozled Spinner Game has been around for a while, but it never gets old. And it provides lots of laughs and silly memories! I haven't been brave enough to buy it just yet, but this Valentine's Day may be the perfect time to try it.
"Love from The Very Hungry Caterpillar" on Amazon
There are actually a ton of adorable Valentine's Day books available on Amazon for your little ones. But when I saw "Love from The Very Hungry Caterpillar" I had to buy it. The Very Hungry Caterpillar was a favorite book of mine when I was little, so this is a must-have for my kiddos!
Ty Beanie Boos Unicorn on Amazon
Unicorns seem to be all the rage right now. This little unicorn would make the perfect gift along with a sweet note from you to your little one! There are a bunch of other cute animals on Amazon if your kiddos, like mine, aren't into unicorns.
Poop Emoji Pooper Candy Toy on Amazon
Welp, everyone warned me that one day my children would go through a phase where everything is about poop. That day has come. Therefore, no holiday is complete, including Valentine's Day, without some sort of poop-themed gift. This Poop Emoji Pooper Candy Toy kills two birds with one stone – poop and candy. Bingo!
Keep It Simple
I know it's tempting to go overboard for our kids with every holiday that comes up. Especially in this consumerism society. And trust me, I almost always fall prey to it.
But what I'm finally coming to realize is that it doesn't take much at all to make my little guys happy. In fact, as crazy as this may sound, I think they might actually want to spend time with my husband and I over having a bunch of Valentine's Day gifts. Who woulda thought? 😉
So this Valentine's Day, keep it simple. A little gift (if you so choose) with some extra quality time (quality time being the key phrase here) are guaranteed to give your kiddos a wonderful Valentine's Day!
Wishing you and yours a Valentine's Day filled with lots of love, hugs, and laughter!
Pssst… Hey! Now that we've got the kiddos covered, how about we shower ourselves with a little love, too?! Check out this self-care gift guide and show yourself some love this Valentine's Day!